Microplotter Proto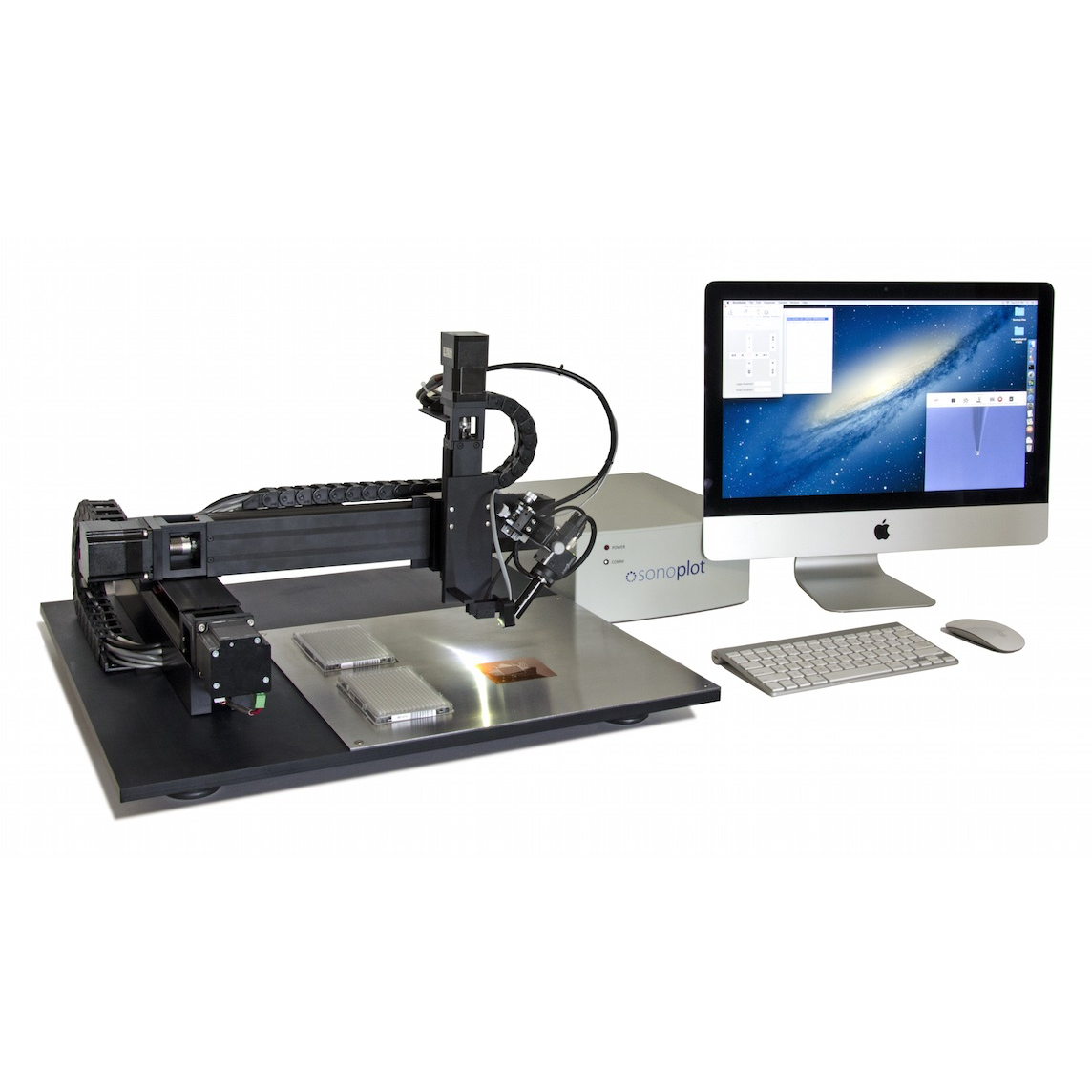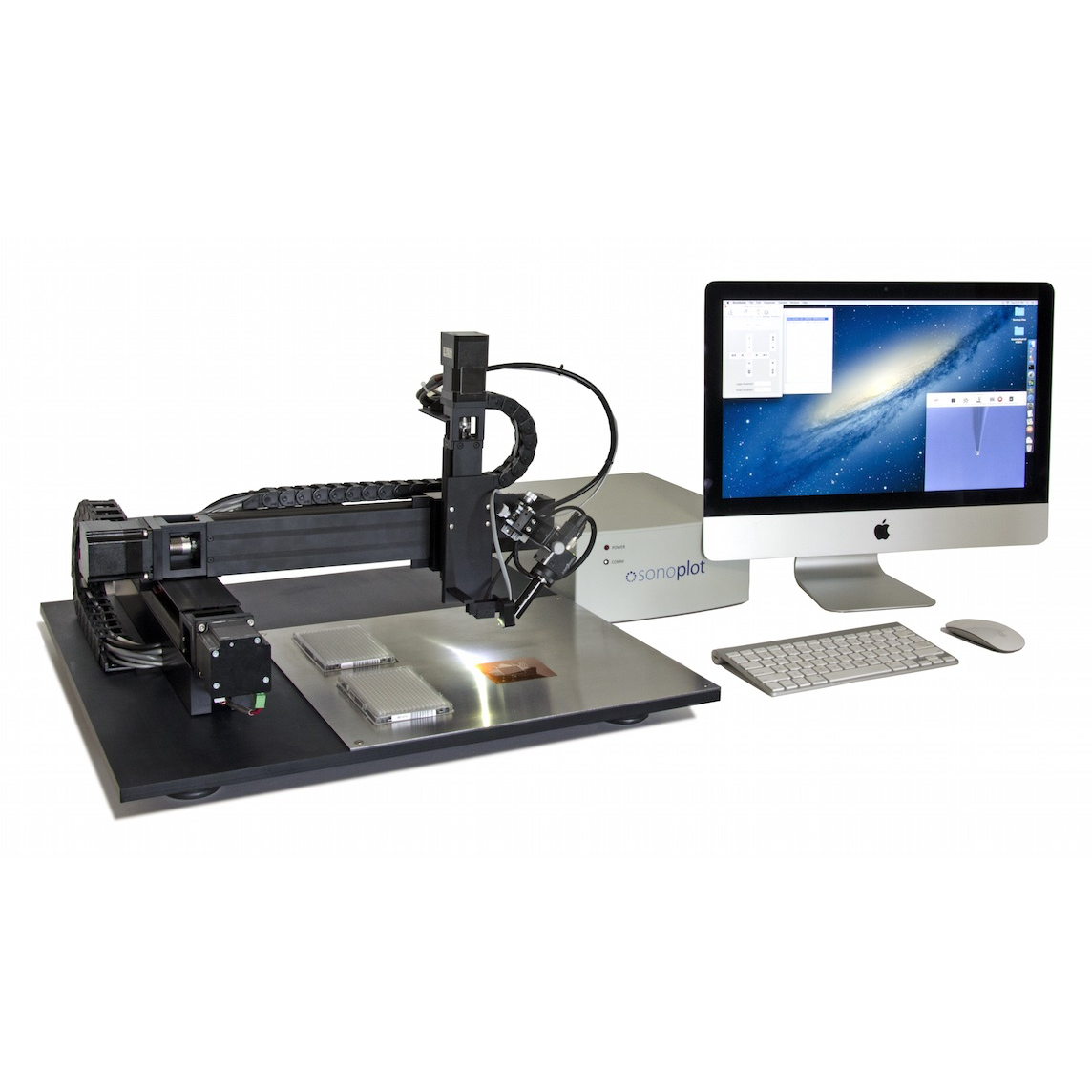 Microplotter Proto
The Microplotter Proto is an entry-level system designed around rapid prototyping of electronics and biological microarrays.
The SonoPlot® Microplotter Proto is an entry-level picoliter fluid dispensing system for the microarray and polymer electronics markets that still provides significant advantages over existing products in deposited feature size and type, regularity of volumes dispensed, and flexibility for the user.
The core of the Microplotter is a dispenser that uses controlled ultrasonics to deposit fluid in a noncontact manner. This patented technology can produce picoliter droplets that form features on a surface as small as 20 µm wide. When combined with automatic surface height calibration, coefficents of variability for deposited feature diameters as small as 10% can be achieved. A wide range of fluids can be used, including aqueous solutions and many organic-solvent-based mixtures. Fluids that other dispensers struggle with, such as saturated solutions for MALDI-ToF matrices, or fluids with viscosities up to 450 cP, can be deposited with ease. The ultrasonic pumping action is also an efficient cleaning mechanism for quickly depositing many solutions sequentially.
In addition to spots, the Microplotter Proto can draw true continuous features, such as lines, arcs, and bends. These are uniform elements, not made from overlapping droplets like other technologies, and are particularly well-suited to the polymer electronics field.